Mobile Bar Hire
Our Mobile Bar Service enables you to have a professional, fully stocked, Mobile Bar service at your event.
We have delivered our Mobile Bar Service for numerous types of events, some of these events include weddings, birthday parties, product launches, graduation balls, VIP events, festivals, corporate events, and private parties. All types of drinks can be stocked, from draught beer and cask ales, to specialist wines and premium spirits.
Bespoke Mobile Bar Services
Our dedicated event planners are experts and very experienced at delivering beautiful and functional Mobile Bars for private events and corporate functions.
At Tom's Bars we know that every event is unique and therefore requires a more bespoke and flexible approach. Your dedicated account manager will work with you to create a mobile bar service that is suited to you and your event, we can tailor drinks menus, bar styling, glassware, cocktails, staff uniform and action bespoke requests to enable the perfect mobile bar hire for your event.
If you want to discuss your event with one of our dedicated event planners, get in touch here.
Mobile Bar Systems
Our mobile bars are the best in the business, they are designed and manufactured in the UK to incredibly high standards.
These bars are built to be very mobile as they are transported in flight cases and built on site at events, a single mobile bar only takes around 15 minutes to build.
Our mobile bars are built as part of a modular system, which enables us to extend or change the shape and size of a mobile bar to fit into almost any event space and cater for all event sizes.
We have a large range of styling options to decorate our mobile bars, including rustic wooden cladding, bespoke branding packages, mirrored finishes, and real-life botanical bar cladding. The options are truly endless when it comes to the styling of the bar as we can deliver customised finishes to suit your event theme.
We deliver beautifully styled, practical, and professional mobile bars which are always a great focal point for any event.
A Great Drinks Selection
We can also customise bar menus to suit your preferences and can stock any beer, wine, Champagne, or soft drink that you require.
At Tom's we go to great lengths with our supplier partners to deliver even the most speciality products.
If you only need a simple drinks selection of wine and beer, we can certainly do this. Likewise, if you need a more extensive menu including fine wines, casks beers and cocktails, our event planners can make it happen.
Get in contact with one of our event planners to start creating your drinks menu today.
You Choose How We Run The Bar
There are options available to suit all budgets when it comes to how the drinks are paid for at your event. Here are some of the options below.
To start planning your event please contact us.
Pay Bar
Our pay bars run exactly like a bar or pub. We provide all elements including bartenders, mobile bars, stock, glassware, and equipment. Importantly, we also organise Temporary Events Notices and the events manager running your bar service will be a Personal License Holder to ensure legal compliance. Your guests then pay for their drinks during the event with cash, card, Apple Pay or Google Pay.
Tab Bar
If you wish to treat your guests to their first round of drinks, you can simply prepay an amount of money which can be used as a bar tab. When the bar tab is spent you will be able to extend the tab, or the bar will convert to a Pay Bar.
Free Bar
If you do not want your guests paying for any drinks at the bar, we can run a Free Bar throughout your event, and you can settle the tab at the end of the night.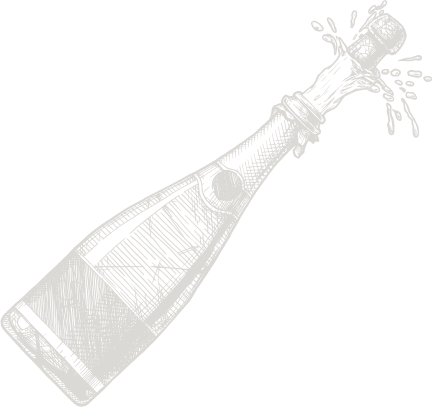 What Areas Do We Cover?
We have delivered our mobile bars services for weddings, corporate, and private events in many locations in the UK and have a national reach, we work in any and every space including marquees, wedding venues, museums, and private gardens.
We are based in Christchurch on the south coast of the UK, any events that are over two hours from our HQ do require overnight accommodation for our event teams.
We can deliver our Mobile Bar Service in the following locations: Christchurch, Salisbury, Southampton, Portsmouth, Eastleigh, Ringwood, Winchester, and Dorchester. We do have a national reach so please get in touch if your location is not listed.